September, that month between Gen Con and Essen where we are so overwhelmed with all our new games to play that we have little time to hear about the news.  Thankfully, you have me!
---
REVIEWS (OR RATHER, REVIEW)
Still working on being more frequent with reviews, but it was a busy month for both work and games!  I did get one review done:
Duct Tape Won't Fix It: A MacGyver The Escape Room Game Review (4 out of 10)
---
NEW GAME RELEASES
Not a lot of new releases this month, as most big titles either already came out at Gen Con in August, or are coming out in October at Essen SPIEL.  But there are a couple to report on.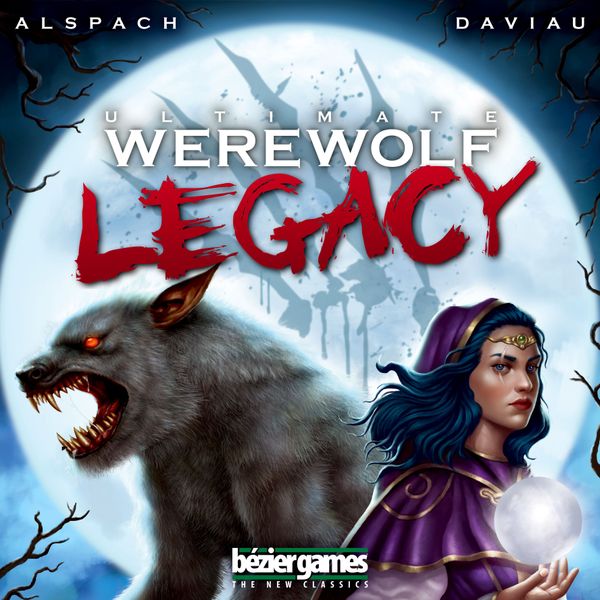 Ultimate Werewolf Legacy
Designed by Ted Alspach and Rob Daviau
Published by Bezier Games
Players: 9-16
MSRP: $59.95
Ultimate Werewolf Legacy hit retail in early September after a couple hundred copies were sold early at Gen Con.  Ultimate Werewolf Legacy is, as the title suggests, a legacy version of the classic social deduction game Werewolf, co-designed by Ted Alspach and Rob Daviau.  Players take on the roles of villagers in a New England village in the late 17th century that is plagued by werewolves.  Over the course of the 16-game campaign, aspects of the game will change based on the win-loss ratio of villagers from chapter to chapter, as well as story decisions that villagers must vote on.  Due to the high player count, I don't think I will ever get it played, but I did buy a copy and read through the diary to see how the campaign plays out and evolves.  I may do spoiler-free writeup of that in the future.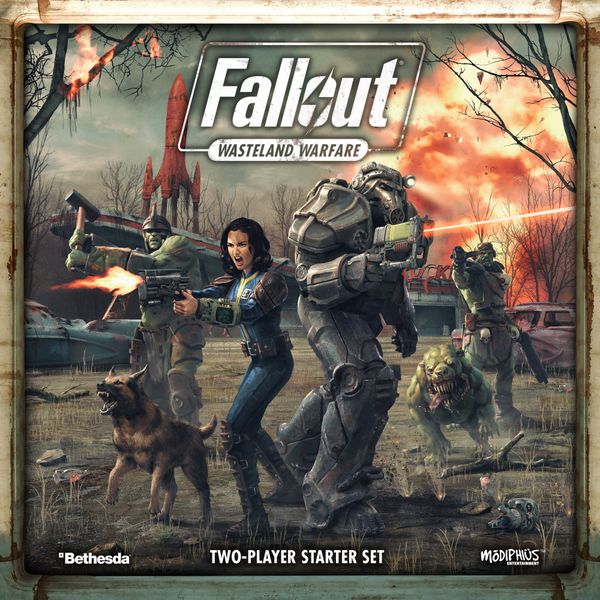 Fallout: Wasteland Warfare
Designed by James Sheahan
Published by Modiphius Entertainment
Players: 1-8
MSRP: $79.99
The core set and several expansions for Modiphius's Fallout tabletop miniatures game finally hit retail in late September.  The game can be played competitively or solo/co-op against an AI opponent, and can be played in a campaign mode where you build up a settlement from game to game.  The base game comes with a scenario book including 5 scenarios that link together, but it feels like for the most part its up to the players to build out their own campaigns and storylines.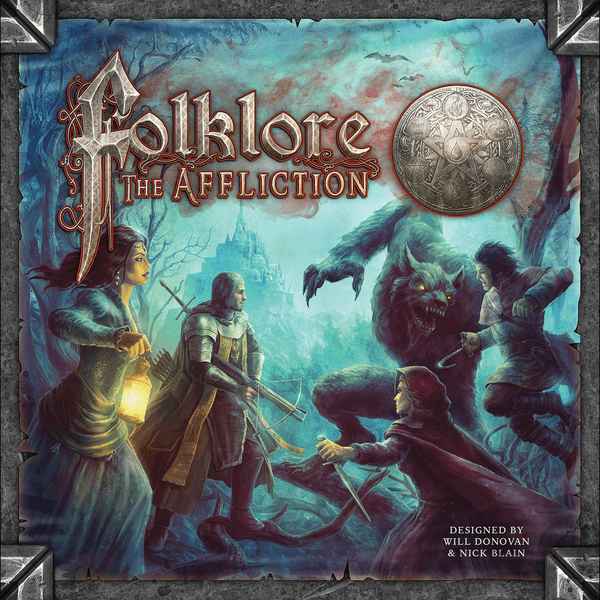 Folklore: The Affliction 2nd Edition
Designed by Will Donovan and Nick Blain
Published by Greenbrier Games
Players: 1-5
MSRP: $69.95
The second edition of Greenbrier's Folklore: The Affliction was shipped out to Kickstarter backers this month (along with the second edition of the Dark Tales expansion), and should hit retail soon.  Folklore is an DM-less "RPG in a box" boardgame in a gothic horror setting.  Players take on the roles of flawed anti-heroes and villagers trying to stop the supernatural afflictions plaguing the land.  The game is a hybrid of a pen-and-paper RPG game where you read through a story making choices and skill checks, and a tactical skirmish game for resolving fights in the story.  The game comes with 6 stories that players can make choices in how it plays out, and characters can be leveled up and carried from story to story.
---
CLOUDSPIRE FIRST DETAILS RELEASED BY CHIP THEORY GAMES
Chip Theory Games have been teasing their next game, Cloudspire, for months (including sending all Too Many Bones: Undertow backers with a promo chip with the Kickstarter launch date on it).  But up until very recently, little-to-nothing was known about the game aside from that it was going to be their take on tower defense games.  Chip Theory finally gave us a little more of a peak behind the curtain this month in their blog.
Cloudspire is inspired heavily by tower defense video games, and can be played competitively, cooperatively, or solo.  The game takes place in the floating realm of Ankar, featuring four unique factions that will have some degree of asymmetry among them.  The solo mode will feature a narrative campaign broken into episodes that follow each of the factions, telling the story from multiple viewpoints.
Cloudspire will be coming to Kickstarter soon on October 16.  Pricing details have not been announced yet, but they say this game is similar to Too Many Bones in its scope and depth, so it will probably be just as pricey.
---
ASSASSIN'S CREED: BROTHERHOOD OF VENICE SNEAKING ONTO KICKSTARTER NOVEMBER 2018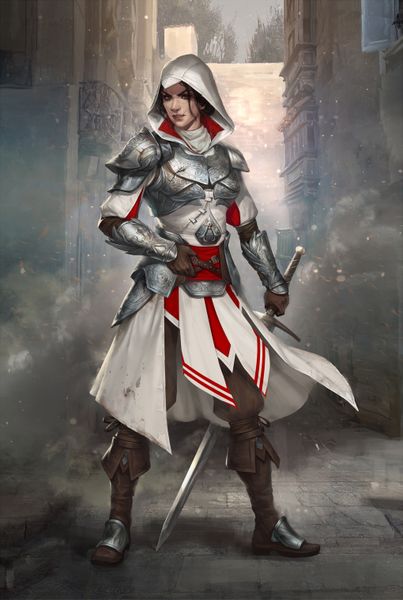 Triton Noir is re-envisioning their stealth WW2 co-op V-Commandos in the Assassin's Creed universe.  Assassin's Creed: Brotherhood of Venice is a simplified and streamlined adaptation of V-Commando's stealth mechanics, focusing more on short range and melee combat.  The game will feature a narrative campaign of 20 branching scenarios, including sealed envelopes that players will unlock over the campaign containing new content (not a legacy game, everything can be reset).  Between scenarios, players can upgrade their equipment and headquarters.  As inferred by the name of the game, this takes place roughly during the events of Assassin's Creed: Brotherhood, and it is teased that Ezio will make an appearance in the story.
Assassin's Creed: Brotherhood of Venice will launch on Kickstarter in November 2018.