No huge Gen Con news this year or in the weeks leading up to it,  but we had some new campaign games/expansions announced, and some updates on some games I've been looking forward to:
Kingdom Death: Monster Wave 3 Delayed To 2020
After 8 months of (near) silence, Adam posted a lengthy Kickstarter update right before Gen Con 2019 for Kingdom Death: Monster 1.5.  Wave 3 (Gambler's Chest and Campaigns of Death) is delayed another year to (summer?) 2020, but he's adding a lot of cool stuff to it.  I will be posting a much more in-depth article about the update and news/info that came out of Gen Con soon, I'm just waiting to see if any interviews with Adam get posted to YouTube in the next week or so.
Aeon Trespass: Odyssey Kickstarter Date Announced
Monkeys With Fire interviewed Marcin Welnicki, the creative director of Into the Unknown Studio, where he officially announced that Aeon Trespass: Odyssey will launch on Kickstarter September 9th.  In the interview, Marcin talked about the lore and backstory behind the Aeon Trespass universe, gave a very high level overview of what the game is about and how player choice and narrative works in the game, previewed two new monsters, talked a bit of the Prelude experience (which will be incorporated at least partially into the main product), and more.
Marcin avoided talking about how combat works in the game, claiming that it is a "paradigm shift" for the genre that he doesn't want to spoil quite yet.  Marcin has promised to share more details about the game over the next month leading up to the Kickstarter, including a followup interview with Monkeys With Fire on August 22nd where he will demo combat for the first time.  You can watch the full interview here:
Sankokushin: Five Sacrifices Announced
Axis Mundi Games announced their next game, Sankokushin: Five Sacrifices, which will be a story-driven cooperative campaign game set in a fictional medieval version of Japan.  One half of the game is a dice and card-based dungeon crawler where players can customize their characters' skills across 3 combat stances to fight AI controlled monsters that can learn and adapt to your strategies.  Alternatively, players can try to be diplomatic with enemies when they feel fighting them isn't the best option.  The other half of the game is a city/hub management game where you will use resources gained in dungeon raids to build out your city.  It's by far their most ambitious design to date, and I'll be keeping an eye on this one after seeing some of the interesting things they did with campaign progression and narrative in So Long, My World.
The Kickstarter for this project won't launch until 2020 the earliest, I think they only announced it as early as they did was one of the characters in Sankokushin is a promotional cross-over character in the latest Middara Kickstarter.  Axis Mundi Games has said they will post more details about the game over the coming months.
Fantasy Flight and Marvel Partner Up for Marvel Champions: The Card Game
Fantasy Flight Games announced Marvel Champions: The Card Game, a co-operative living card game where players take on the role of iconic Marvel super-heroes to fight super-villains.  The core game is expected to come out in October 2019 and will have 5 heroes to play as and 3 villains to fight against.  Fantasy Flight has promised that a single core set will have enough cards for up to 4 players to play with.  A few more standalone heroes and villains will be released in the subsequent months, but in mid-2020 they will release the first campaign expansion.  They didn't go into details if campaigns will be cycles spread out across multiple monthly scenario packs, or just a single box purchase.  I'm a fan of all of Fantasy Flight's co-operative LCGs to date, so I will be keeping my eye out on this one, although I may not buy into it until some campaign content starts coming out for it.
Clank! Legacy: Acquisitions Incorporated Announced (Again)
Clank! Legacy: Acquisitions Incorporated was announced by Renegade Game Studios and Direwolf Digital.  You heard me right, it was announced again, despite them originally announcing it at PAX 2018.  This time there are some pictures, at least!  C!L:AI is a standalone legacy adaptation of the push-your-luck deck-builder by the same name, with an additional thematic layer of a popular D&D podcast run by the Penny Arcade guys.  From what little we have seen of pictures of components, it looks like you play at least part of the campaign on an open-world map as opposed to a dungeon.  Don't open that envelope with the "X" on it, double authentication required!  The game will be hitting retail shortly in September.
Flamme Rouge: Grand Tour Announced
At the Dice Tower live show, Stronghold Games announced Flamme Rouge: Grand Tour, an expansion to the competitive bicycle racing game that allows players to play multi-stage campaigns/tours.  It's possible this is based on the free PnP Grand Tour expansion a fan of the game made a few years back.  Campaigns can be as short as 3 games or as long as 21.  The game will also come with new track tiles, special stages, and specialist riders that can be used in standalone and campaign games.  I haven't played Flamme Rouge, but it's gotten good reviews, so it may be something I might check out in the future.  Stronghold expects a mid-2020 release of this expansion.
Ongoing and Upcoming Kickstarters
Lots of Kickstarters running in parallel with or starting shortly after Gen Con: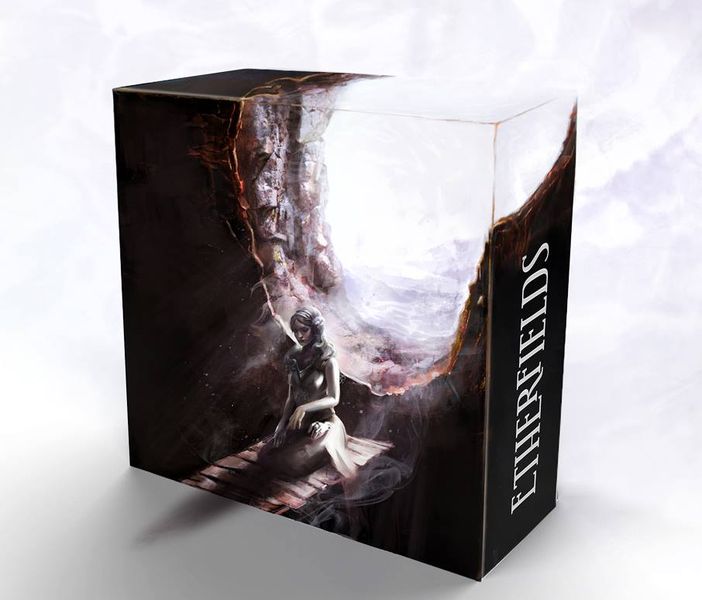 Etherfields – A cooperative campaign-based narrative adventure "dream crawler" by Michael Oracz and Awaken Realms.  It made my Top 10 most anticipated games list, and you can read more about it there.  The Kickstarter has made over $3 million in funding, and has unlocked numerous free stretch goals, including two additional campaigns (there are even more campaigns as paid add-ons).  The Kickstarter ends soon on Thursday, August 8th, and a base pledge is £75 (~$91).
Dice Throne Adventures – An expansion to Dice Throne that turns it from a competitve dueling game to a fully cooperative campaign-based dungeon crawler.  While not a legacy game, sealed content will unlocknas you progress through the campaign, and beating the campaign will unlock new content that can be integrated into normal Dice Throne games.  Being that this is an expansion, at least one 2-character pack of Dice Throne characters is required to play Dice Throne Adventures.  The Kickstarter campaign has no stretch goals, but the Kickstarter edition does come with some free additional stuff not found in the retail edition.  They are also offering a remastered version of all their Season 1 characters as part of this Kickstarter, and 2 new characters that can be purchased as a paid add-on.  The Kickstarter ends soon on Thursday, August 8th, and a base pledge for this expansion is $69.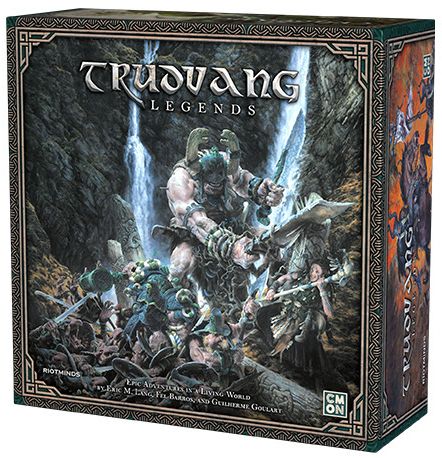 Trudvang Legends – A cooperative campaign-based narrative adventure using CMON's new "legends system" to track persistent (but not permanent) changes from game to game, based on the Trudvang Chronicles RPG by RiotMinds.  It also made my Top 10 most anticipated games list, and you can read mode about it there.  Given it is a CMON product, the Kickstarter version comes with a number of free Kickstarter exclusive monsters, heroes, and sidequests as stretch goals (plus possibly the inclusion of a free non-exclusive Wildlands campaign).  There are two additional campaign add-ons, one is a Kickstarter exclusive.  The campaign has hit a bit of a funding wall at a little over $1 million dollars, so we'll see how much further they unlock by the time it ends next Wednesday, August 14th.  A base pledge is $100.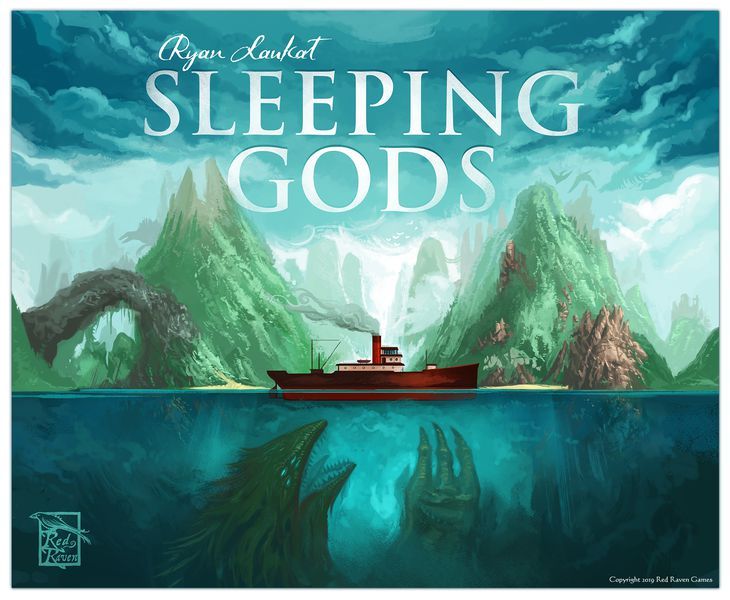 Sleeping Gods – A cooperative campaign-based narrative atlas book adventure by Ryan Laukat and Red Raven Games.  This is also on my Top 10 most anticipated games list.  Kickstarter goes live this Tuesday, August 6th, price point will likely be $50-$60 for the base game, based on historical pricing for previous Red Raven projects.  Given an expansion (Tides of Ruin) is already listed on BGG, it will likely be offered as a strech goal or addon during the Kickstarter.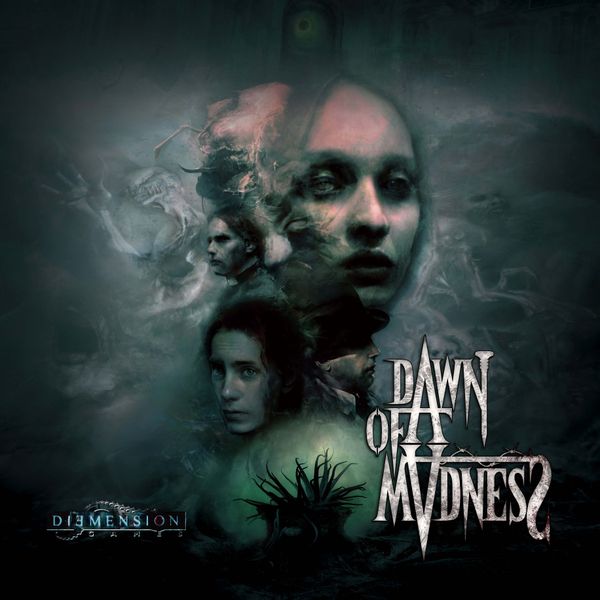 Dawn of Madness – A cooperative campaign-based narrative survival horror game that is the standalone prequel to Deep Madness.   The game claims to be inspired from video games like Silent Hill and the miniatures look crazy, so I'm looking forward to seeing more.  There is a Kickstarter draft page up for it with more information, albeit not a ton. The Kickstarter may go live at the end of August, but I'm guessing will slip to September.  They will likely have some sort of 24-hour early bird pledge, so keep an eye out for when a launch date is announced.