Gen Con feels so long ago, but it was actually less than a month ago.  Sad, I know, but that means we have a lot of great games to play, and even more to get excited for in the future!
---
REVIEWS
This was the first month I started putting out reviews, be sure to check them out if you haven't already!
Stacey and the Mystery at the Spooky Cabin – A Spy Club Review (8 out of 10)
A Demonic Magical Cat and His BFF Fight a Dinosaur Witch God –  A Grimslingers Review (8 out of 10)
---
NEW GAME RELEASES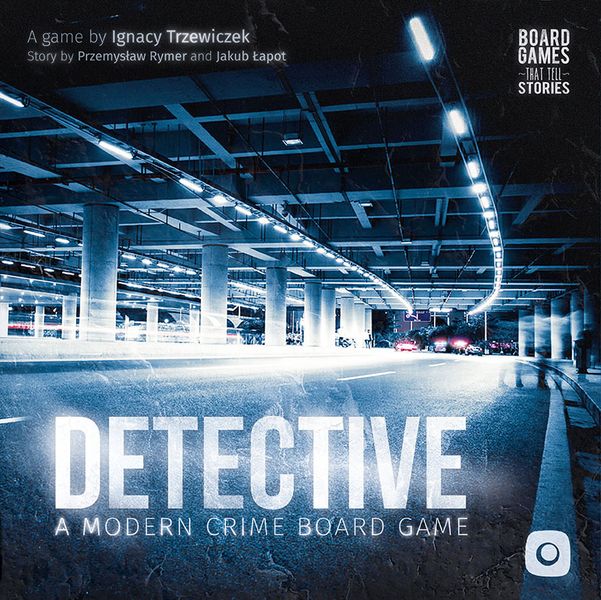 Detective: A Modern Crime Boardgame
Designed by Ignacy Trzewiczek, Przemysław Rymer, and Jakub Łapot
Published by Portal Games
Players: 1-5
MSRP: $50.00

Detective: A Modern Crime Boardgame was the big Gen Con 2018 release from Portal Games, and hit retail shortly after.  Detective is a cooperative mystery-solving game that requires players using the internet to research and solve aspects of the crimes.  The game comes with five cases that are played in order to form a larger story.  Initial buzz has been really positive, and I'm looking forward to trying this out myself.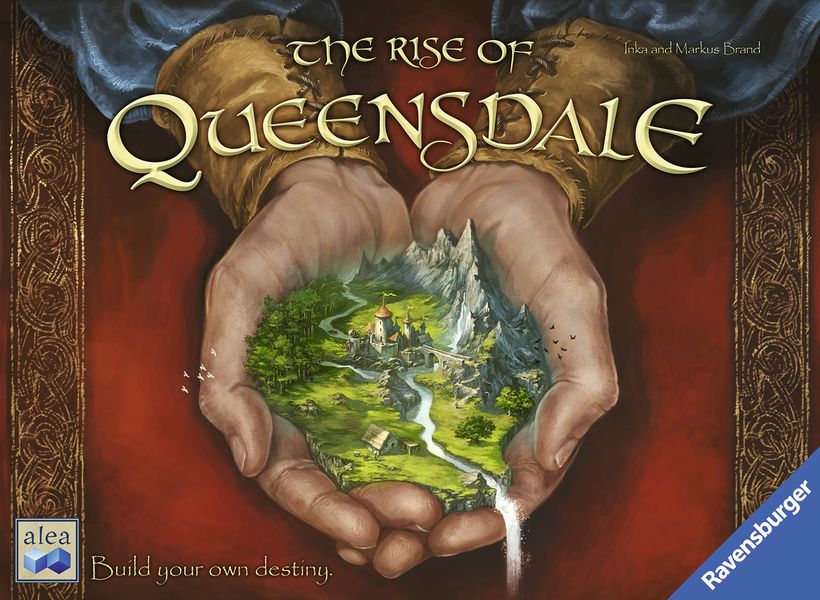 The Rise of Queensdale
Designed by Inka Brand and Markus Brand
Published by Ravensburger and alea
Players: 2-4
MSRP: $80.00
The Rise of Queensdale is a Euro-style dice placement legacy game from Inka and Markus Brand.  The game has been out in Germany since March, the English edition came out at Gen Con and is available in retail now.  The legacy game is played across nine epochs, with each next epoch unlocking the first time a player has won 1, 2, 3, etc games.  The campaign ends when a player has won 9 games, so a 4-player campaign could last as many as 33 games!  Initial reviews have said games last about an hour and that the core gameplay is solid.  It also comes with a tiny plunger!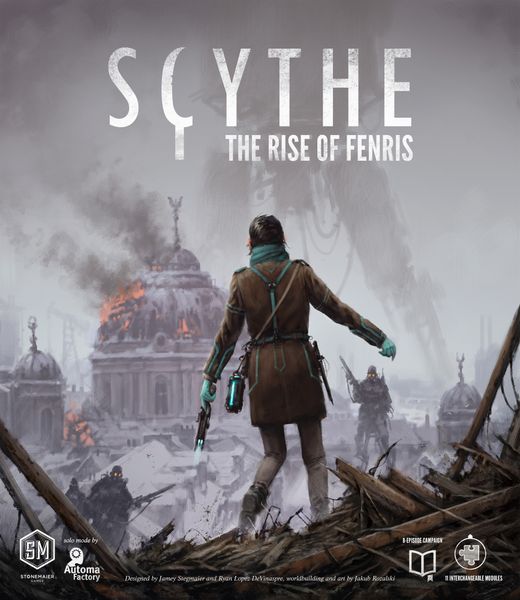 Scythe: The Rise of Fenris
Designed by Ryan Lopez Vinaspre and Jamey Stegmaier
Published by Stonemaier Games
Players: 1-7
MSRP: $55.00
The final and largest expansion to Scythe, The Rise of Fenris, features 11 modules that can be added to Scythe, similar to what Tuscany did for Viticulture.  Most importantly, the expansion also comes with an 8-episode narrative campaign that lets players unlock most of the modules over the course of the story and campaign.  Some of the content comes in sealed boxes, but there is no permanent changes to components and the entire campaign can be replayed infinitely.   The campaign includes an automa variant to support solo play.  One of the modules not used in the campaign is a fully cooperative variant of Scythe.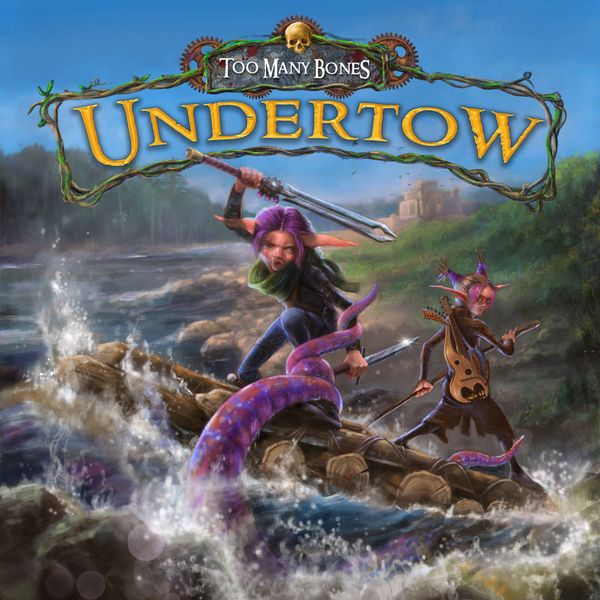 Too Many Bones: Undertow
Designed by Adam Carlson and Josh J. Carlson
Published by Chip Theory Games
Players: 1-2
MSRP: $84.95
Too Many Bones: Undertow is a standalone expansion for Too Many Bones, the "dice-builder RPG" from Chip Theory Games.  Undertow comes with a 3-game campaign mode that lets you build up your characters from game to game with campaign-specific rewards.  The game comes with 2 new gearlocs, which you can use in the base game or bring in gearlocs from the base game or expansions to play with up to 4 players.  Kickstarter backers are getting their copies now, and limited quantities are available for sale on Chip Theory Games' webstore.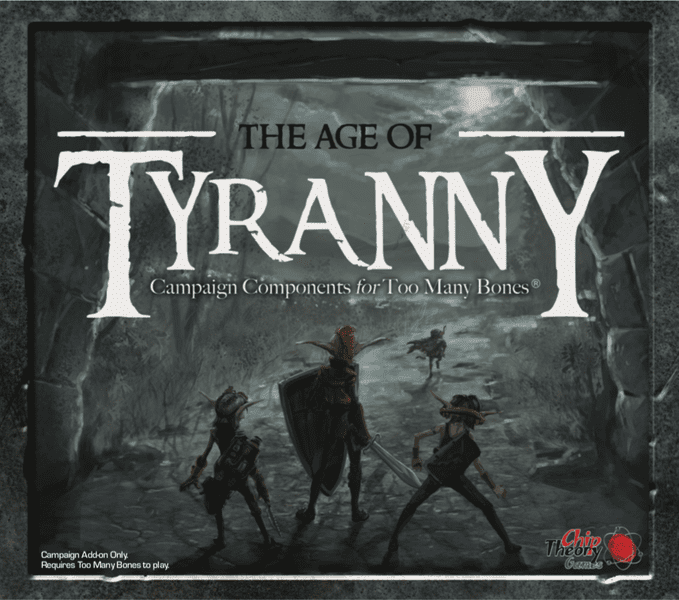 Too Many Bones: Age of Tyranny
Designed by Adam Carlson and Josh J. Carlson
Published by Chip Theory Games
Players: 1-4
MSRP: $24.95
Age of Tyranny is an expansion for the original Too Many Bones that links the 7 tyrants together into a campaign.  The campaign plays different from Undertow's, you can fight the tyrants in any order you want, and characters can gain scars that carry over from game to game.  Kickstarter backers are getting their copies now, and limited quanities are available for sale on Chip Theory Games' webstore.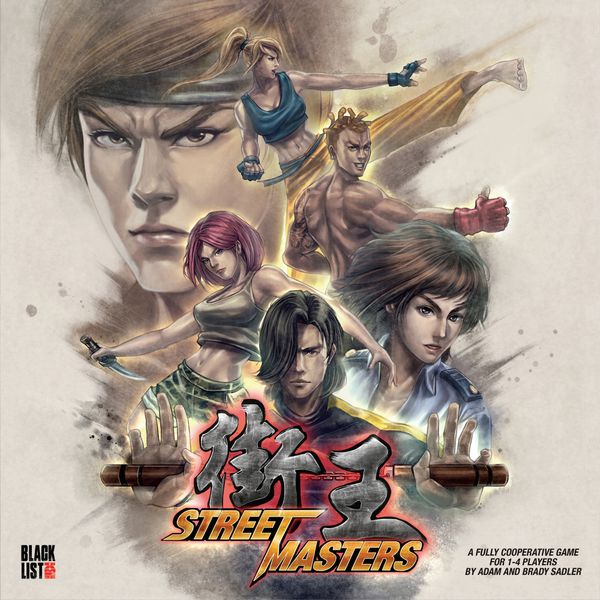 Street Masters Kickstarter Bundle
Designed by Adam Sadler and Brady Sadler
Published by Blacklist Games
Players: 1-4
MSRP: $109.00
Blacklist Games has opened up their webstore with a limited quantity of Street Masters Kickstarter bundles from their 2017 Kickstarter campaign, and are selling them at the same price as the original Kickstarter pledge level.  The bundle comes with the core game, Legend of Oni Kickstarter-exclusive expansion, and all Kickstarter-exclusive stretch goals.  It's unknown if the upcoming October 2018 Kickstarter for the Street Masters: Aftershock expansion will have these available or not.  Their online store has other expansion content available for sale as well.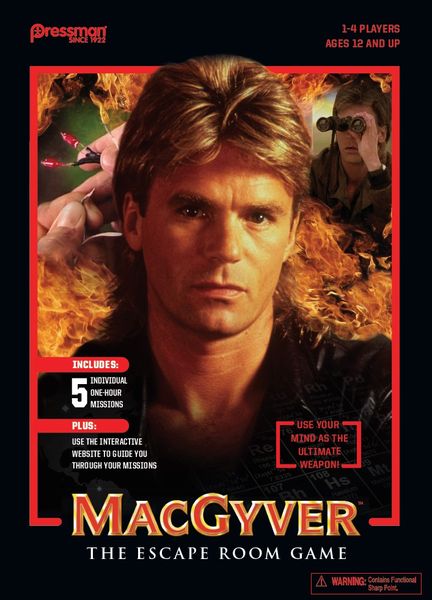 MacGyver: The Escape Room Game
Designed by Nicholas Cravotta and Rebecca Blaeu
Published by Pressman Toy Corp
Players: 1-4
MSRP: $29.99
MacGyver: The Escape Room Game is part of Target's exclusive line of board games, and came out around Gen Con.  It's a series of five "escape room in a box" scenarios inspired by 1980's MacGyver episodes.  Scenarios are played in a specific order, as some tools unlocked in earlier scenarios are saved and reused in future scenarios.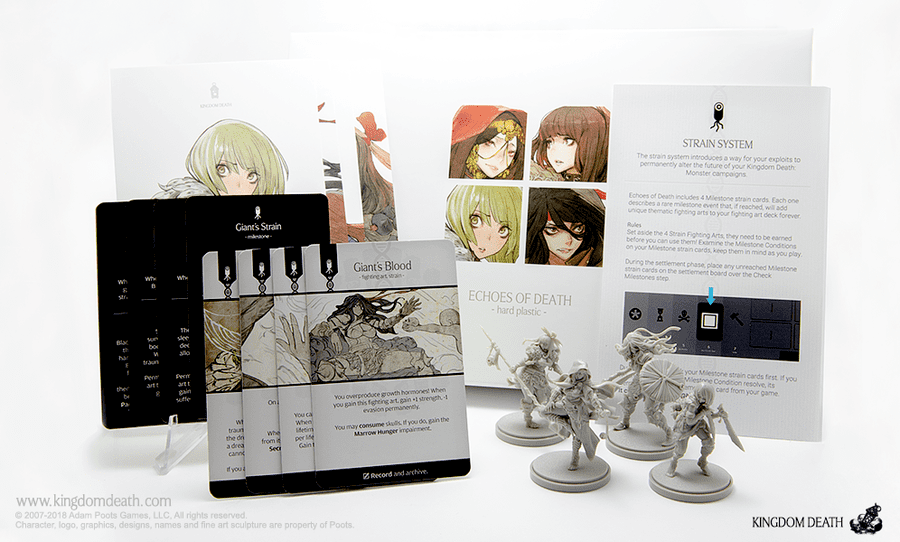 Kingdom Death: Monster – Echoes of Death
Designed by Adam Poots
Published by Kingdom Death
Players: 1-6
MSRP: $60.00
Kingdom Death had a surprise mini-expansion release at Gen Con, Echoes of Death, which introduced four new challenge milestones that players can attempt to achieve in their campaigns.  Achieving each of these milestones permanently adds a new fighting art to your game's fighting arts deck for that campaign and all future campaigns.  Poots is calling this new system the "strain system", and hinted we may see more of this in future expansions.  2400 additional copies of Echoes of Death went on sale on Kingdom Death's webstore later in August and sold out within an hour and a half.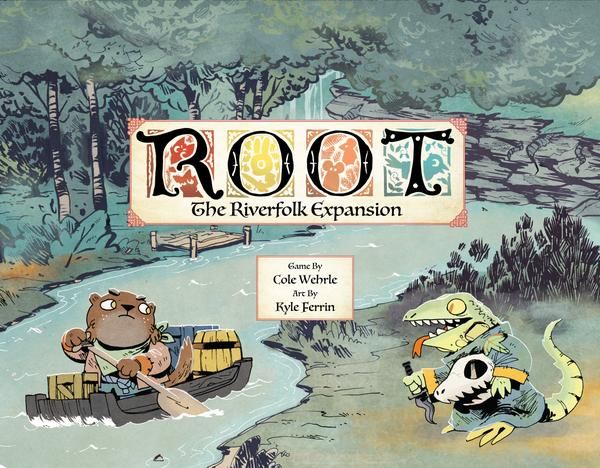 Root: Riverfolk Expansion
Designed by Cole Wehrle
Published by Leder Games
Players: 1-6
MSRP: $40.00
I would be remiss not to mention the hotness of Gen Con 2018, Root by Cole Wehrle and Leder Games.  The Riverfolk Expansion adds an AI opponent that players can play against in a solo, cooperative, and competitive mode.  In solo/coop mode, there is also a campaign mode where the AI opponent gets gradually more difficult every time you win.  It's admittedly about as lazy of a campaign mode that you can tack onto a game, but Root is an amazing game, and this might just be a reason to get you to revisit this game multiple times.  Kickstarter backers have received their copies of Root and The Riverfolk Expansion, the base game of Root is currently for sale on Leder Games' webstore, but The Riverfolk Expansion is sold out.
---
NEW GAME ANNOUNCEMENTS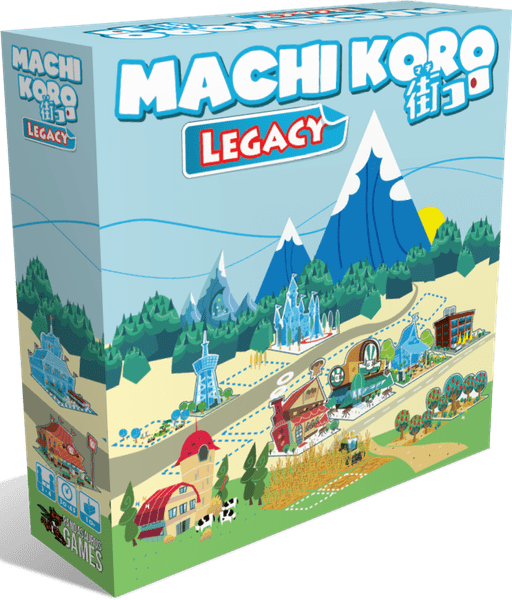 Machi Koro Legacy
Designed by Rob Daviau, JR Honeycutt, and Masao Suganuma
Published by Pandasaurus Games and IDW
Remember last month how I mentioned that Rob and JR were working on another legacy game?  They announced at the Dice Tower Live event at Gen Con that it is Machi Koro Legacy, being published by Pandasaurus with a Spring 2019 release.  The game is a 10-game legacy campaign that at the end of you will have a unique copy of Machi Koro that you can keep playing after the campaign is over.  People were a little cynical online about its announcement, but Rob said that he only took this project up because he had a good idea for it.   Rob mentions in an interview with Jason Levine that the storyline to Machi Koro Legacy is inspired by Japanese fairy tales and folklore, and is going to be cute, whimsical, and approachable for families to play.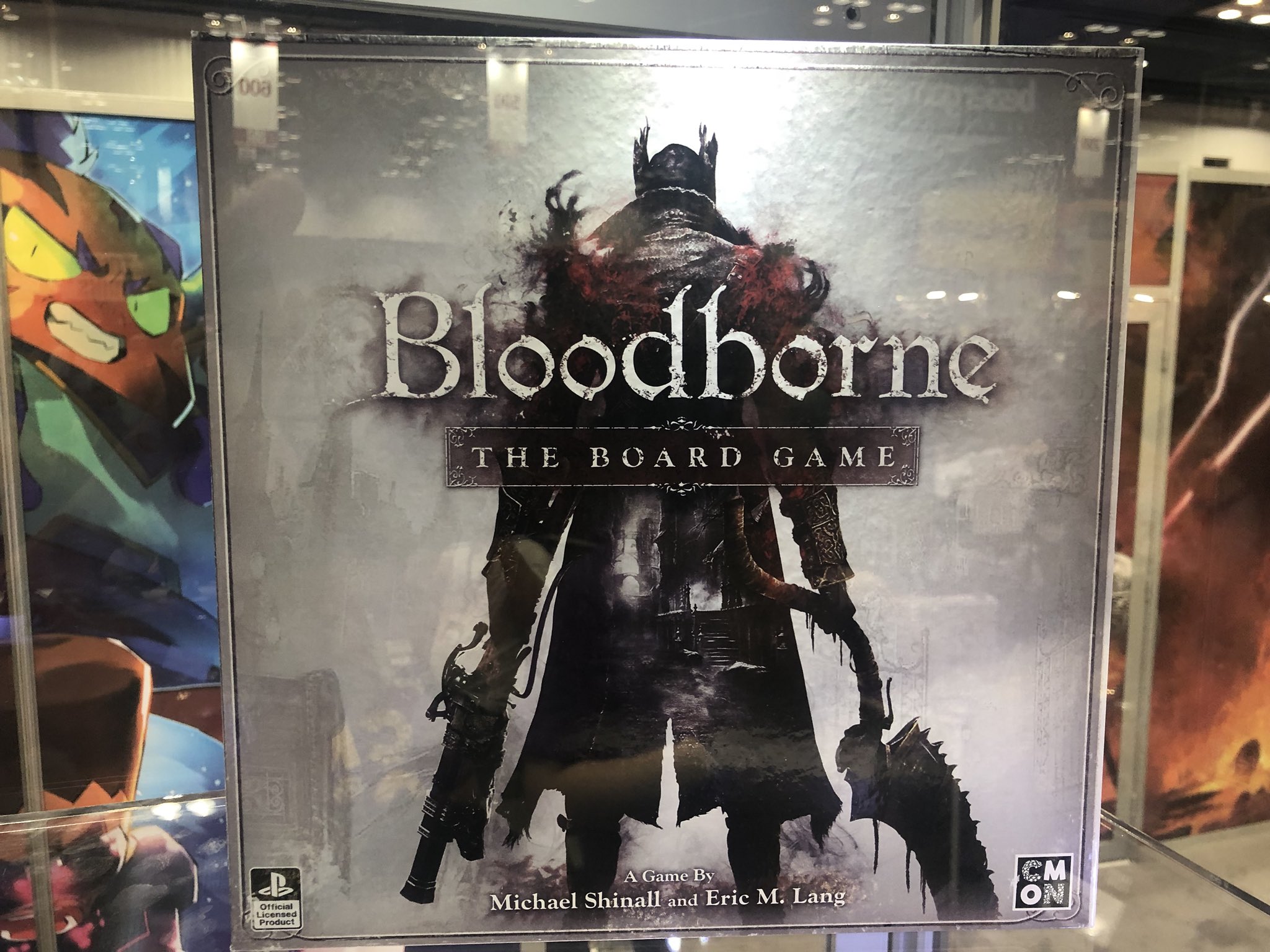 Bloodborne: The Board Game
Designed by Michael Shinall and Eric Lang
Published by CMON Limited
Also announced at the Dice Tower Live was Bloodborne: The Board Game by Michael Sninall and Eric Lang.  This is a separate game from the card game also published at CMON, and aimed towards a more "hardcore" audience.  The game is a "really really hard" cooperative campaign game.  Players are trying to hunt down the final boss, and must defeat other boss monsters along the way to gain insight of who/what the final boss is.  Players will get to join one of the 6 covenants that will each have their own storylines, so the campaign can be replayed multiple times without getting stale.  A campaign consists of up to 5 games (4 "dungeons" and the final boss fight), with each game lasting around 60-90 minutes.  Bloodborne: The Board Game will go on Kickstarter in Q2/Q3 2019.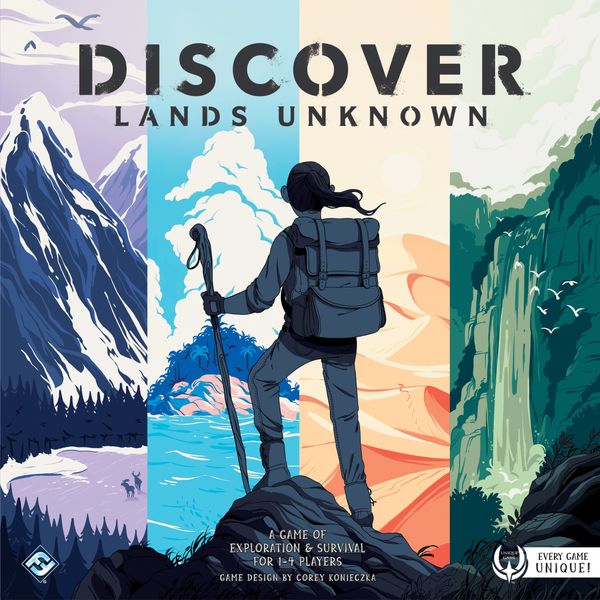 Discover: Lands Unknown
Designed by Corey Konieczka
Published by Fantasy Flight Games
Fantasy Flight was teasing Discover: Lands Unknown previous to Gen Con, but it wasn't until over a week after Gen Con that they officially announced it.  Discover is a solo/cooperative survival and exploration game in which over the course of several scenarios are trying to survive and eventually be rescued.  Discover: Lands Unknown is the second in their line of Unique games (Keyforge, announced at Gen Con, being the first).  Each copy of Discover is unique from every other copy, your copy will have a unique combination of environments, characters, storylines, items, and enemies, making ever group's experience unique.  I'm always a sucker for procedurally-generated stuff, so this is on my wishlist for sure. Discover: Lands Unknown will release in Q4 2018 witCheck out the announcement trailer here.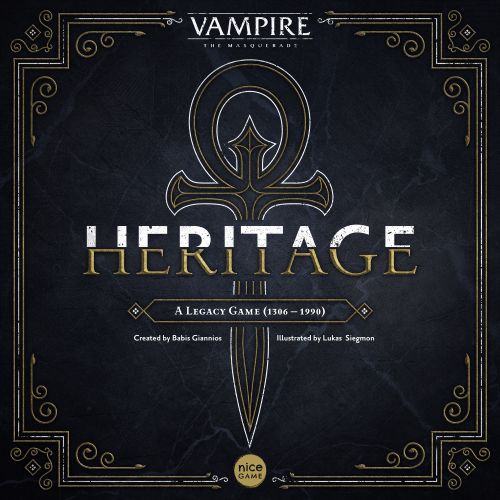 Vampire: The Masquerade – Heritage
Designed by Babis Giannios
Published by Nice Game Publishing and White Wolf Games
Another legacy announced this month was Vampire: The Masquerade – Heritage, a light card game based in the RPG of the same name.  The campaign starts in the 1300's and ends in the 1990's, with players taking on the role of ancient vampires trying to shape and influence historic events.  Players will be able to recruit vampires into their clan, and turn mortals to vampires.  All cards in the game come pre-sleeved (presumably with opaque backs), and you won't know how a mortal will turn until you take the card out of the sleeve and flip it over to its vampire side. The game touts that it is quick-playing, 20-40 minutes, and supports 2-4 playes.  Heritage will be demoed at Essen 2018, crowdfunded in early 2019, and released at Essen 2019.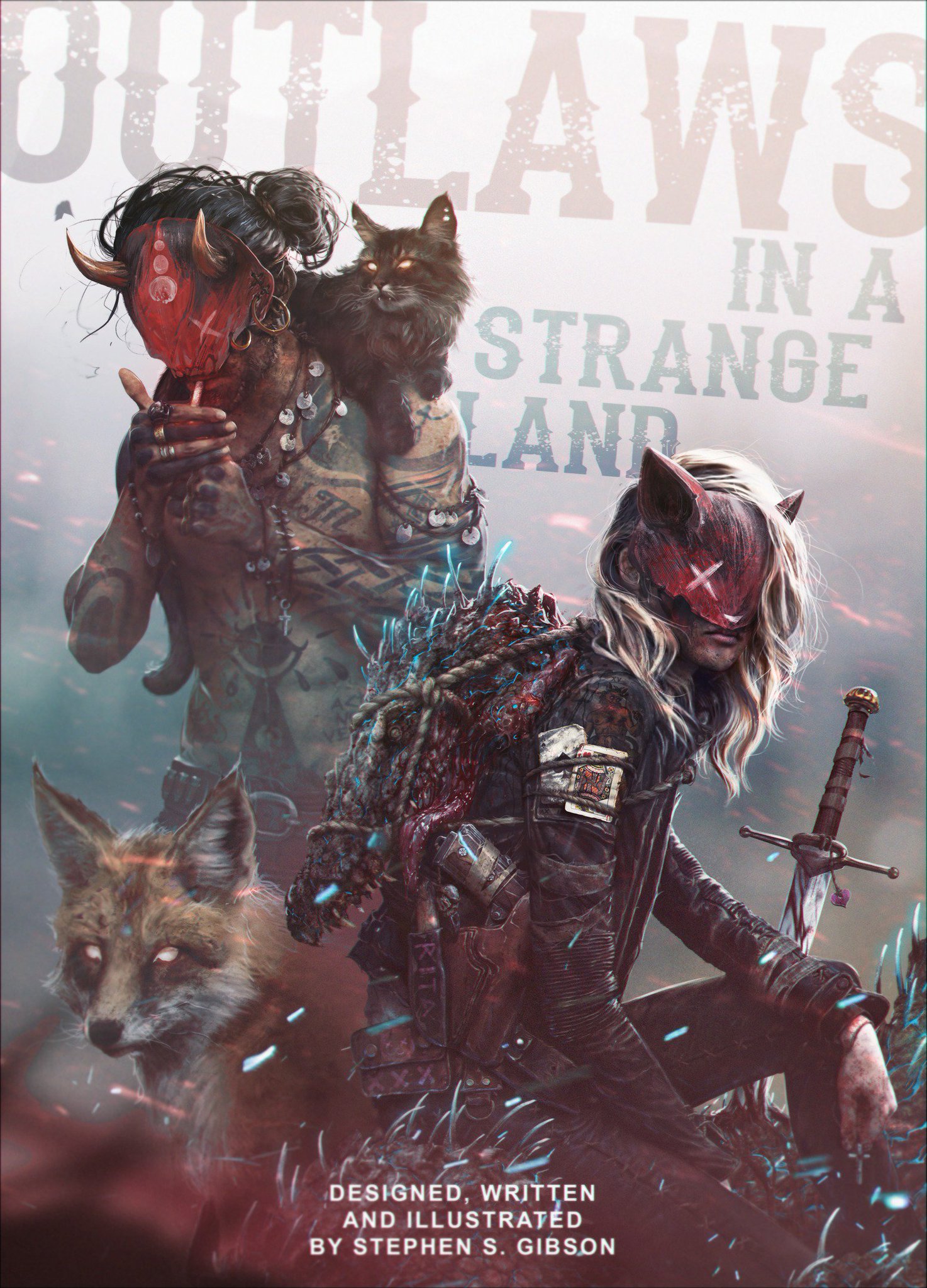 Outlaws in a Strange Land
Designed by Stephen Gibson
Stephen is going to be publishing a new game in the Grimslingers universe called Outlaws in a Strange Land.  Stephen has said this is a prequel of sorts to Grimslingers, and is a narrative-driven solo/cooperative adventure card game with deep character progression for 1-4 players.  The game uses a companion app.  At the moment the game will be independently published by Stephen, not Greenbrier Games.  Look at that art!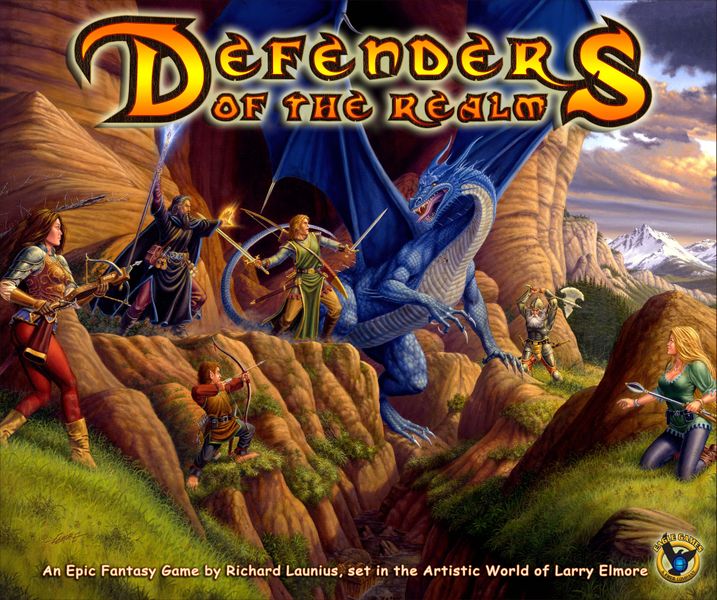 Defenders of the Realm 2nd Edition
Designed by Richard Launius
Published by Eagle Gryphon Games
Eagle Gryphon Games are creating a second edition of Defenders of the Realm.  Richard Launius is adding a number of new elements to the 2010 game, including a campaign/story mode.  EGG has slyly hinted there may be a legacy expansion as well.  Defenders of the Realm 2nd Edition will launch on Kickstarter in early 2019, no release date estimate given yet.
---
BURGLE BROS LEGACY?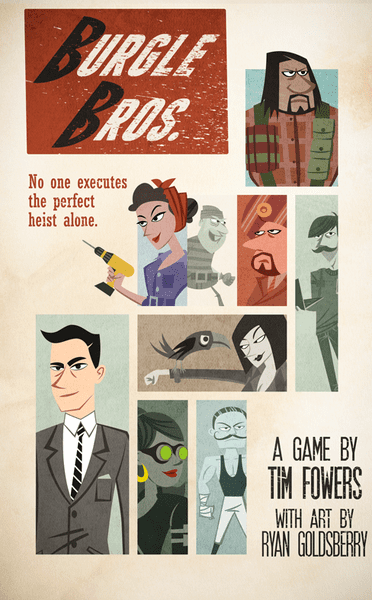 In an AMA thread on /r/boardgames, designer Tim Fowers confirmed that Burgle Bros Legacy is still something he is exploring: "We have put a lot of work into it, but no official announcement yet. I want to make it something special, so I've been workshopping a lot of ideas and trying to pare it down."
---
FEEDBACK NEEDED FOR SEAL TEAM FLIX EXPANSION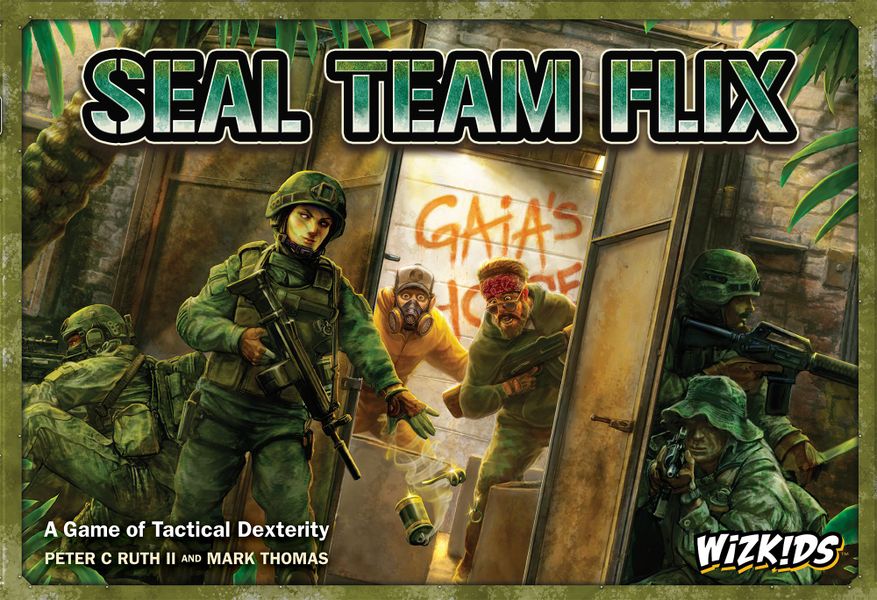 SEAL Team Flix designers Mark Thomas and Pete Ruth are already starting to work on a sequel expansion, and are looking for feedback from players that have played the base game at least three times.  Be sure to let them know what you think if you've played it!