We saw a ton of amazing campaign, narrative, and legacy games released at GenCon 2018 this year, but even more are going to get release over the next 90 days.  So many, in fact, that I was able to populate a Top 10 of my most anticipated, and even had a couple more that didn't make the list!
---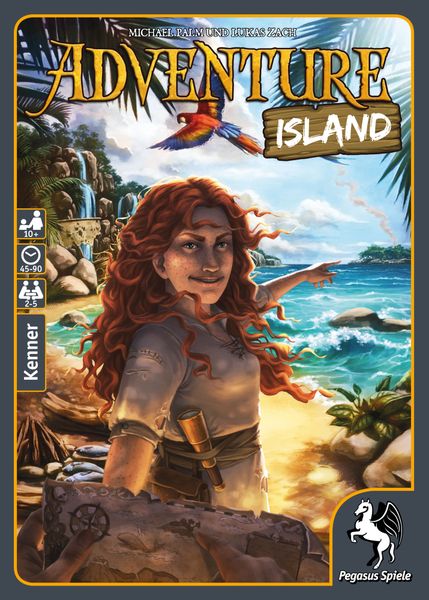 #10 – ADVENTURE ISLAND
Designed by Michael Palm and Lucas Zach
Published by Pegasus Spiele
Release Date: October 2018
This one could have potentially been higher on my list if we knew anything about it.  Based on the BGG entry and back of the box, Adventure Island is a co-operative narrative campaign game where players take on the roles of shipwrecked survivors on a mysterious island that must explore the island and make their way home.  It appears to primarily be a card-based game.  LudoCreatix has been teasing card art on their Facebook page, but no details about actual gameplay have been given (sounds like they will give more details this week).  I'm a big fan of games like Robinson Crusoe and The 7th Continent, so I'm hoping this scratches a similar itch.  The game is expected to release at Essen SPIEL at the end of October.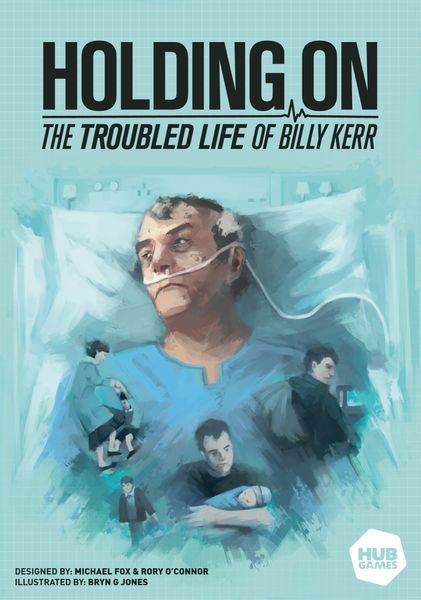 #9 – HOLDING ON: THE TROUBLED LIFE OF BILLY KERR
Designed by Michael Fox and Rory O'Connor
Published by Hub Games
Release Date: October 2018
Holding On: The Troubled Life of Billy Kerr is a fully cooperative narrative game about an dying man in a hospital with a mysterious and troubled past.  Players take on the role of the nursing staff for Billy Kerr, a man who suffered a heart attack on a flight from Sydney to London, and has been diagnosed with only days to live.  Players must balance keeping Billy comfortable (and alive) while also trying to figure out more about him and his past over the course of a 10-scenario campaign.
It's always interesting to see games try to tackle more "serious" subject matters, I'm hoping that Holding On is able to pull it off.  I have some major concerns going into this game regarding the treatment of the subject matter, the premise is a bit shaky (has anybody ever been diagnosed to only have days to live after surviving a heart attack?), and the whole mechanic of having to choose whether to keep a patient alive or pry into their past doesn't sit right with me.  We'll see.  The game is going to release at Essen SPIEL at the end of October.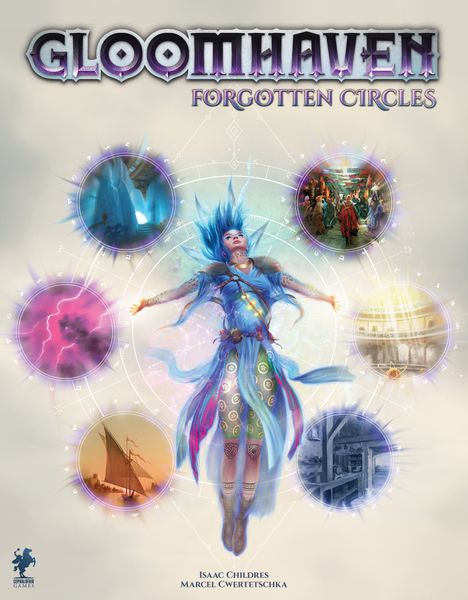 #8 – GLOOMHAVEN: FORGOTTEN CIRCLES
Designed by Marcel Cwertetschka Isaac Childres
Published by Cephalofair Games
Release Date: December 2018 (hopefully)
Gloomhaven: Forgotten Circles is a "small" expansion for Gloomhaven that introduces 20+ new quests, 1 new character class, new monsters/bosses, and more.  Scenarios will contain branching paths, "choose your own adventure" moments, puzzles, and alternate endings.  I love Gloomhaven, but I still have like 60-70 unplayed scenarios between the base game and solo scenarios, so it's not like I really need more Gloomhaven… but I'll take it!
Originally planned for a retail release at Essen, the game is now expected to come in December, possibly January.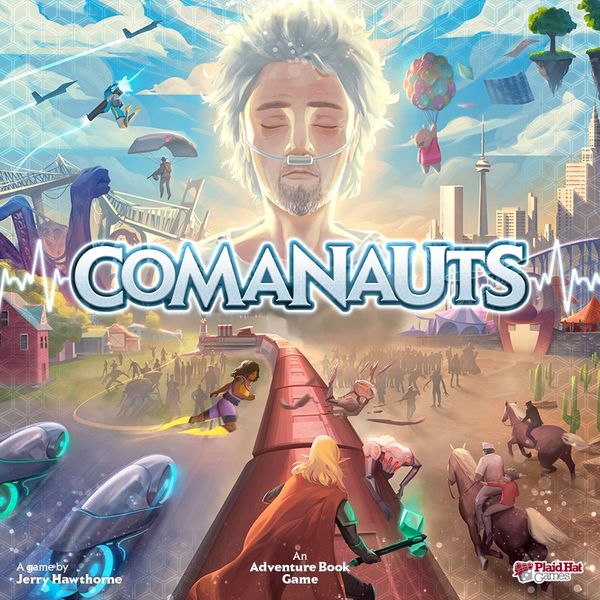 #7 – COMANAUTS
Designed by Jerry Hawthorne
Published by Plaid Hat Games
Release Date: December 2018
Comanauts is a fully cooperative narrative campaign game about an old man in a hospital with a troubled past… wait, is that you Billy Kerr?
Dr. Martin Strobal, one of the greatest scientists to ever live, has fallen into a coma.  One of his inventions has malfunctioned and threatens to destroy the world, and only Dr. Strobal can stop it.  The only way to revive him is to enter his subconscious and help him defeat his inner demons.  Over the course of a campaign, players will travel through various comazones based on Dr. Strobal's memories and imagination.  The game is an adventure book game similar to last year's Stuffed Fables, but aimed at a more grown-up audience.
Plaid Hat's website switched its status to "On the Boat" last week, so it should be available sometime in December by my estimates.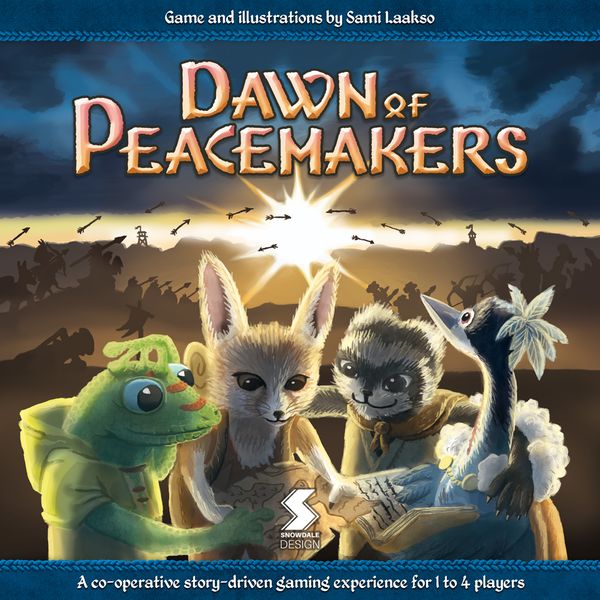 #6 – DAWN OF PEACEMAKERS
Designed by Sami Laakso
Published by Snowdale Design
Release Date: October 2018
I know cute cuddly creatures fighting each other is all the rage in boardgaming in 2018, but what if instead they made peace?  Dawn of Peacemakers is a cooperative narrative campaign game set in the same world of Dale of Merchants (although about a thousand years in the past), where the armies of the scarlet macaws and ocelots are at war with one another.  Players take on the roles of adventurers attempting the quell the hostilities between the two factions by effectively weakening both sides' morale so that they don't want to fight anymore.  The game is played across a 12-chapter evolving campaign with unlockable content (not a legacy game, it can all be reset) that will introduce new rules, components, and other surprises.
Warehouses in various countries should be receiving their copies and shipping out to backers this month, so hopefully backers will be getting their copies by late October.  Not sure what the plan is for retail release.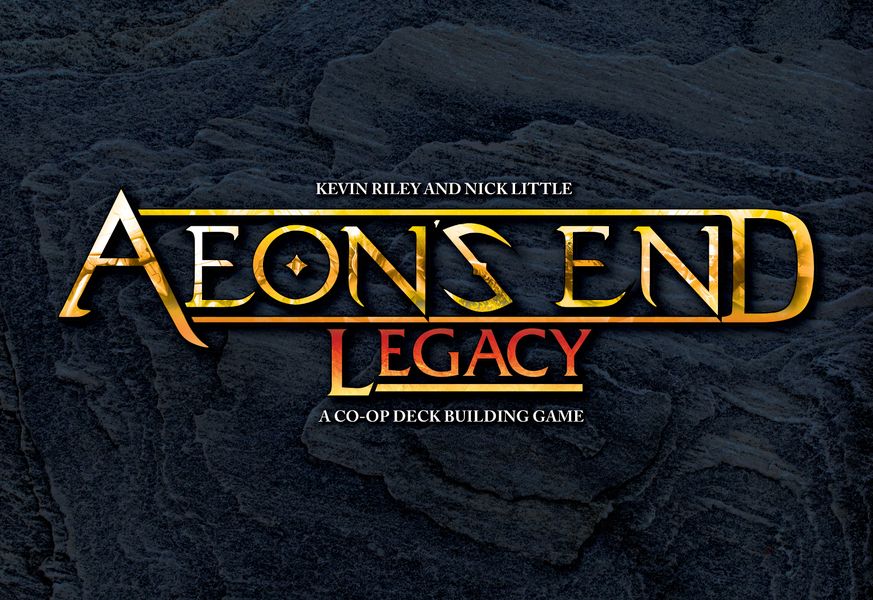 #5 – AEON'S END: LEGACY
Designed by Kevin Riley and Nick Little
Published by Indie Board & Cards
Release Date: December 2018
Aeon's End is a cooperative dark fantasy deck builder where players take on the role of "breach mages" trying to defend their home Gravehold from The Nameless.  The game and countless expansions feature various bosses each with their own unique rules and mechanics to them, something I always love in games like Kingdom Death: Monster and Sentinels of the Multiverse.
Aeon's End: Legacy is, as the name would suggest, a campaign/legacy adaptation of Aeon's End.  In the legacy version, players take on the roles of students in training to become breach mages.   Over the course of the 7-chapter evolving campaign, new rules and components will be introduced, and other aspects of the game will be permanently modified.  At the end of the campaign, you will have developed your own custom breach mage that can be played in normal games of Aeon's End.  A number of other aspects of the legacy game can be integrated into the base game as well as expansion content.
The latest update is that the game will release in December 2018.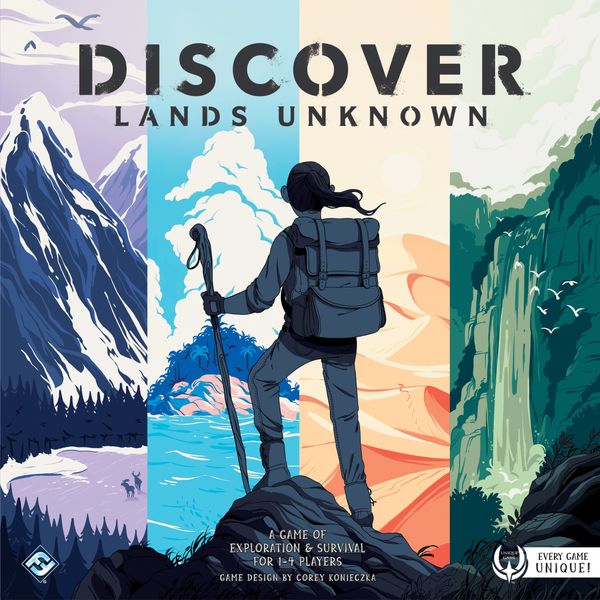 #4 – DISCOVER: LANDS UNKNOWN
Designed by Corey Konieczka
Published by Fantasy Flight Games
Release Date: November 2018
Discover: Lands Unknown was teased by Fantasy Flight Games leading up to Gen Con, but strangely wasn't revealed until a week after Gen Con wrapped.  The premise of Discover is similar to other cooperative/solo survival games such as The 7th Continent, where you must explore and scavenge the wilderness to survive, eventually finding a way to escape.  The game is a campaign played across a 4-chapter story, but also comes with a competitive scenario.
This is also the second title in FFG's new line of Unique games, meaning that each individual copy of Discover has a unique combination of characters, enemies, environments, items, and even the story chapters themselves, making no two copies of the game the same.  Some people cracking open their copy may find themselves trapped on a deserted island, while others may find themselves stranded on a mountaintop.  I have been trying to keep most of the details of this game a surprise to me, so the thing I'm most excited about is cracking my copy open and seeing what I get!
FFG set the status for Discover to "On the Boat" in early September, so we should expect to see this game hit retail in November by my estimates.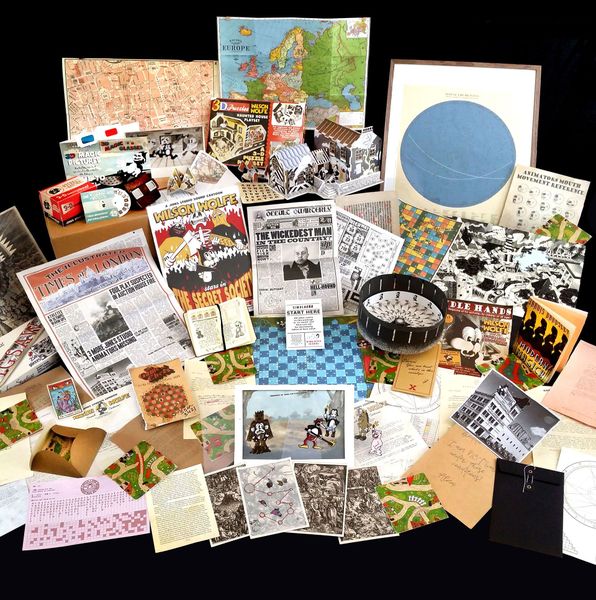 #3 – THE WILSON WOLFE AFFAIR
Designed by George Fox
Published by Simulacra Games
Release Date: October 2018
I don't know if I would define The Wilson Wolfe Affair as a "boardgame" in the traditional sense, but it is a tabletop experience that I'm super excited about.  Part puzzle hunt, part "escape room in a box", part mystery, The Wilson Wolfe Affair is a giant box of memorabilia from a fictional 1920's cartoon series that you must search through to solve an underlying mystery about messages hidden in the cartoons.  I love escape room games like Exit and Unlock!, but a lot of them lack the physicality you would get in a real escape room experience.  Wilson Wolfe has you digging through articles, books, photos, toys, and other memorabilia looking for clues and solving puzzles.  Everything looks gorgeous.  Promising 50-75 hours of gameplay at the full platinum level, this game is going to keep me busy through 2019 most likely!
The designer/publisher has finally gotten all components for the games, and is preparing to package all the copies of the game up and ship them out to backers.  It's a lengthy process, but he hopes to have them shipped out in October.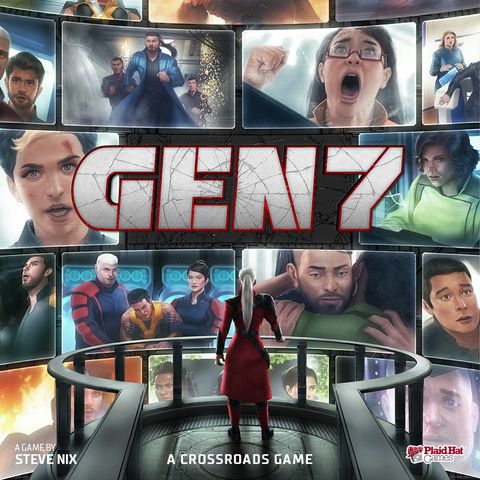 #2 – GEN7: A CROSSROADS GAME
Designed by Steve Nix
Published by Plaid Hat Games
Release Date: December 2018
Gen7 is the long-awaited followup to Dead of Winter in Plaid Hat's series of Crossroad games.  Rather than fighting off the zombie apocalypse and potential traitors in the frozen north, Gen7 is set on a interstellar colony ship in the far distant future.  Players take on the roles of officers in the seventh generation of a 13-generation journey to a new star system.  A mystery has emerged that threatens the entire mission, and the fate of humanity rests on the choices you make.  The game is played across a 7-episode campaign with a wildly branching narrative.  New elements will be unlocked as the game progresses, but can be entirely reset and played again.  The game uses the Crossroad card system where certain actions taken by players in the game will trigger story events that will require the player or group to make difficult choices.  Unlike Dead of Winter, the game is fully cooperative and has no hidden traitors, but players are given incentives to be greedy by completing personal objectives to gain merit points.
Plaid Hat's website switched its status to "On the Boat" last week, so it should be available sometime in December by my estimates.
# 1 – BETRAYAL LEGACY
Designed by Rob Daviau
Published by Avalon Hill
Release Date: November 9, 2018
Betrayal Legacy is the much-anticipated legacy adaptation of Betrayal at House on the Hill, designed by Rob Daviau.  Betrayal Legacy plays across a 14-chapter campaign starting in 1666 and ending in 2004 (when Betrayal at House on the Hill was released).  The game comes with 50+ haunts, but in a particular chapter you will only encounter one from a subset of haunts specific to the time period of that chapter (ie, you might see a Frankenstein-inspired haunt in the time period when Mary Shelley was alive).  At the end of your campaign you will have a customized and fully-replayable copy of Betrayal, with a number of scenarios that can only be played post-campaign.
Besides being a legacy version of the game, it feels like Rob and JR took this as an opportunity to also improve some user experience elements of the game.  Clearer and better laid out rules and scenario descriptions, common terminology between scenarios, etc.
I have a group of co-workers ready to play through this campaign with me, and I am super-excited to get started on it.  The game hits retail on November 9th, so not that much longer of a wait!